Buurnmeisjes: Karakteristieken, prijzen en beoordelingen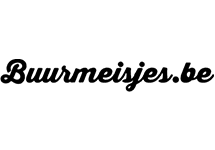 De site buurmeisje.be concentreert zich op het vinden van pikante dates. Als je in bent voor een avontuurtje of op zoek bent naar een vaste sekspartner dan ben je aan het juiste adres. Het design van deze site zal je niet verleiden, en oogt wat somber. Op deze site vindt je vast een geschikt doel waar je cupido's liefdespijlen op kan richten. De leden stellen zich vaak voor met een expliciete foto en een niet mis te verstane omschrijving. Dit alles brengt je snel in de stemming om te flirten en te chatten met één van de talrijke leden op deze site.
Buurmeisjes.be is niet een onschuldige datingsite waar je op zoek gaat naar de ware liefde. Meestal zijn de leden geïnteresseerd in een ondeugend gesprek of een erotische afspraakje. De vormgeving van Buurmeisje.be laat het al raden. Deze is niet opgebouwd met zachte roze tinten om je in een romantische stemming te brengen maar met donkere, zwartgrijze tinten. De hele site straalt een recht voor je raap instelling uit en is niet opgesteld met het oog voor lange hofmakerij. Op de homepage krijg je onmiddellijk alle nodige informatie. Je kunt zien welke leden er online zijn en wie je profiel bekeken heeft. Een ander blok toont dan weer wie de nieuwe leden zijn. Het is steeds verstandig om dit even door te nemen zodanig dat je weet wie er interesse in jou heeft en als het over nieuwe leden gaat wil je ze ongetwijfeld een hartelijk welkom heten. Ook als jezelf voor de eerste keer inlogt, zal je snel enkele berichten ontvangen in je berichtenfolder van andere leden die een oogje op je laten vallen. De grootste sectie van de thuispagina is een overzicht van alle recente activiteiten. Het toont alle publieke berichten van leden. Leden kunnen via publieke berichten allerlei suggesties of intenties tonen. Steeds de moeite waard om even door te lezen. Ben je op zoek naar iets meer specifiek dan kan je de zoekfunctie gebruiken. Er zijn twee opties, een snelle en beperkte zoekfunctie en een uitgebreide zoekfunctie. De snelle optie beperkt zich voornamelijk tot geslacht en leeftijd. Je kunt nog enkele extra keuzes aanvinken van een profiel met foto en of de persoon online is of niet. Met een duidelijk doel voor ogen, gebruik je best de uitgebreide zoekfunctie. Andere functies als het aanduiden van favorieten, kopen van credits en bekijken van profielen zijn ook aanwezig en zijn vergelijkbare functies met die van andere datingsites. Het is ook mogelijk om op een webcam knop te klikken, dit is een leuke toevoeging aan het totale concept van online dating. Na het klikken van deze functie zal je naar cambuddy.nl geleid worden. Je kunt dan op een andere manier online daten ervaren.
PRO
Snel en gemakkelijk inschrijven zonder gedoe.
Je ziet via een pop-up venster wie je profiel bekijkt en kan dadelijk klikken om naar dat profiel te gaan
Duidelijke intenties van de leden
CONTRO
Je krijgt na het inschrijven slechts 1 gratis credit en daarna moet je credits aankopen.
Voor het versturen van flirts en berichten heb je altijd credits nodig.