Presentation of HushLove.com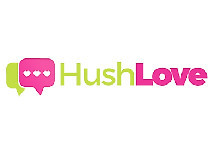 Created in 2016, the site HushLove appears to be targeted at a young audience with its very modern pops of colour. However, as soon as we opened the homepage, we were struck by a strange similarity with another site we reviewed for our dating site benchmark. From the text, to the photos and forms, everything is identical apart from the site's name and colour codes.
Moving on from this, Hushlove is a site designed to connect single people with partners for one night stands, or swinging couples looking for new partners to live out their fantasies. Behind its modern and young look, does the site HushLove.com really work? We've tested it for you and here's what we found.
Audiences
Type of dating : Casual Dating
Age group : 25-45 y.o
Active members : 750,000
% Men / Women : 48%/52%
Features
Free Signup for all
Profile Suggestions
Search per criteria
Mobile compatibility
Our grade after testing HushLove.com
HushLove is another member of the large family of hookup sites. Created in 2016, this colourful site offers casual sex opportunities for single people and couples looking for some commitment-free fun. If you are looking for a one night stand, you might just find what you're looking for on HushLove.com.
While it's not a bad site, Hushlove is not a reference in the casual dating world. The fact that it uses a lot a fake profiles can be disconcerting, even if that doesn't mean it's impossible to meet real people. For virtual pleasure, however, this site does the job. We like the site's interface, which is modern without being too busy, and above all is easy to use. We agree, however, that it is aimed at a younger audience.
Pros
A pleasingly modern and easy-to-use interface
Very fast registration so you can quickly start using the platform
A secure site that guarantees confidentiality for its users
Cons
Lots of fake profiles that simulate activity on the platform
A community that is smaller than it seems
Main features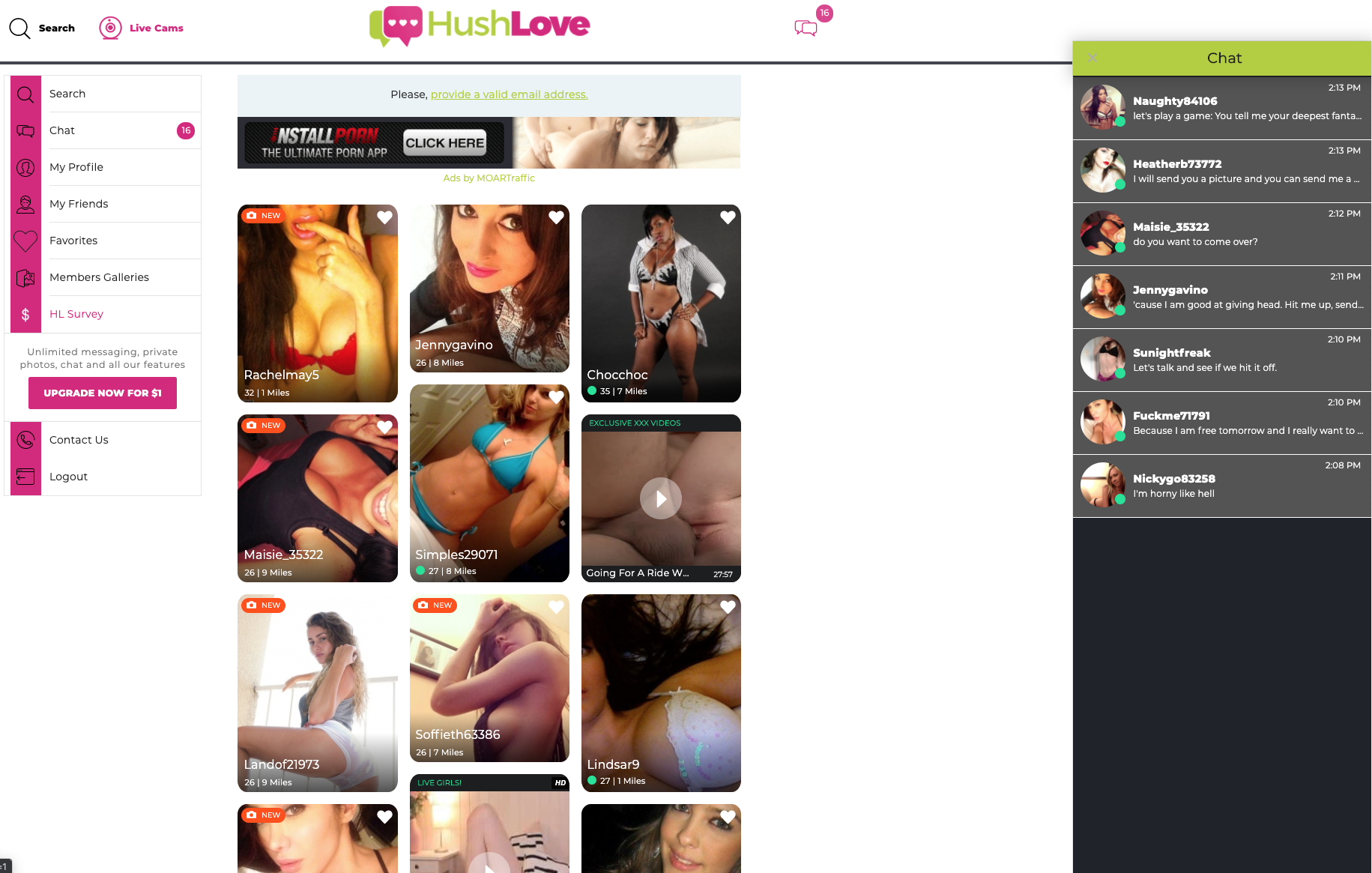 Hush Love doesn't really offer anything out of the ordinary. Despite its modern look, this dating site can't really be considered innovative. Its tools are simple: a search engine with filters, a standard messaging function, and profiles containing the usual information. While there is nothing new here, these are tools with a proven track record.
It is, however, possible to register as a couple to satisfy your swinging or threesome fantasies, which is not possible on all dating sites, even on some of the raunchiest.
However, the site does not hide the fact that it uses operators and chatbots to send messages to members of the site in order to stimulate activity and make things a bit more dynamic. Whether or not you agree with this practice, it is refreshing to see that the site, unlike some other platforms, is honest about it.
Subscription prices and plans
As for most dating sites, for sex or otherwise, it is free to sign up to HushLove. However, a premium subscription is essential to really use to make full use of the site by sending messages to start meeting people.Subscription begins with a trial offer, which automatically leads to a package costing $24.95 a month. It is, of course, possible to cancel this renewal by submitting a request on the site.
Using the site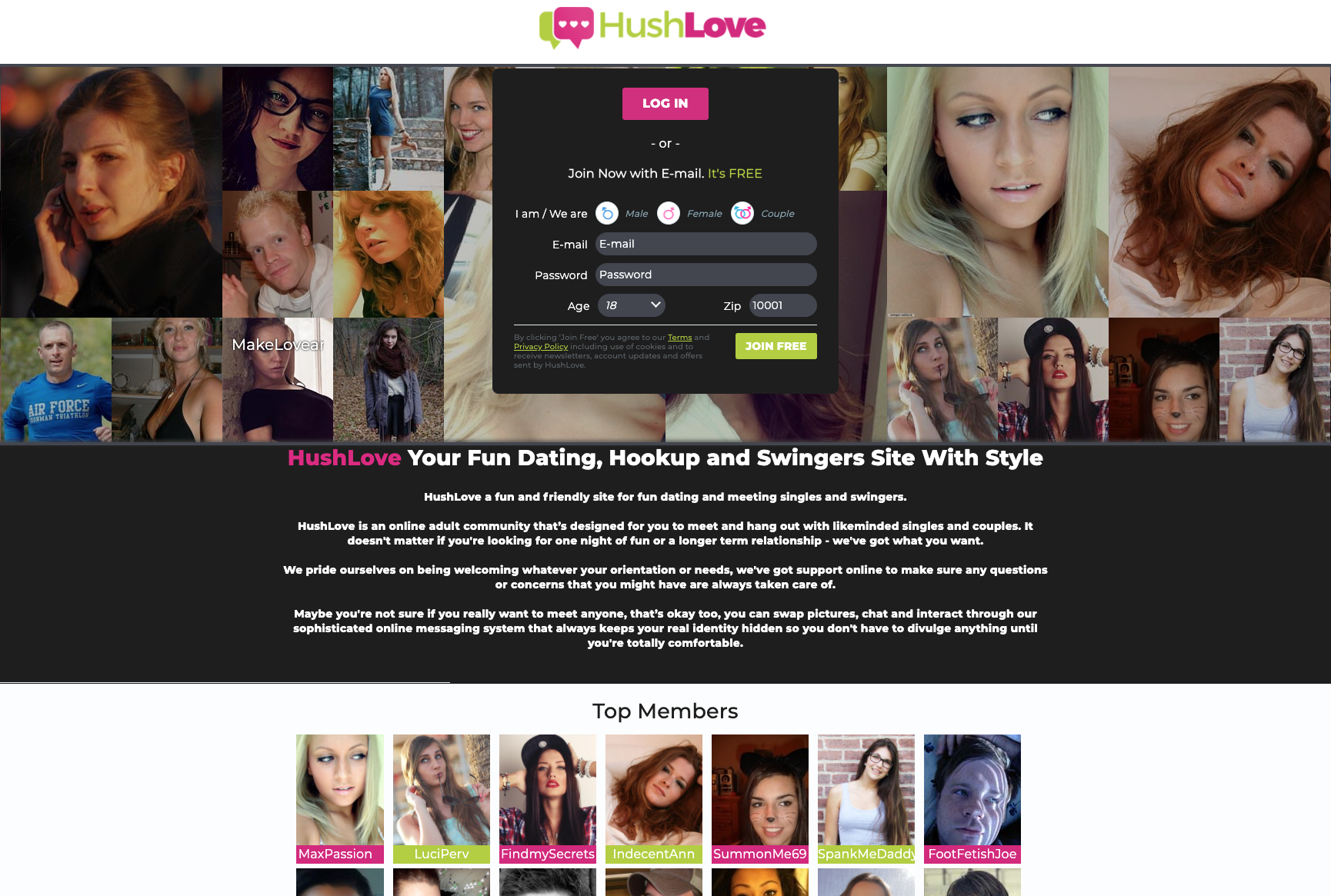 Signing up to the site is very quick so you can rapidly start contacting other members of the platform. You can register as a woman, man or couple, and all you need to provide is an email address, password, date of birth and postcode to gain access to the site.
As soon as you arrive on the site, you will probably will be inundated with messages from very sexy looking members. These are more often than not chatbots, who are there to stimulate activity on the site by simulating activity between real members. Many sites use this technique to show new members how things work and to encourage them to upgrade to a paying subscription. The site makes no secret of its use of this practice and even mentions it in its terms and conditions (article 6). This is something you should bear in mind, but it doesn't mean you should immediately mark the site down as a fake.
You quickly get your bearings on the platform, as none of the features are very complicated. Everything is easy to use, to make the site accessible to everyone. After your email address is verified, you can complete your profile and add photos to attract other members and increase your chances of being contacted. After that, you can start searching for members to contact yourself using the site's search tool. You can set different filters to narrow down your search results and quickly find what you are looking for.
Customer Service and Security
The site Hush Love prides itself on protecting the private lives of its members. This is why it uses SSL encryption and guarantees not to sell information to third parties. In terms of customer service, the site has a FAQ section under "Contact Us" in the site's footer. If you can't find the answer to your question here, you can contact customer service directly using the online formula for this purpose.
Why sign up to HushLove.com
Hush Love is a dating site purely for sex and swinging. If you're looking for a one night stand, this is the place for you, as long as you're not put off by chatbots. But if you only want to be contacted by real people and/or you're looking for love, HushLove isn't for you.