Regio Flirts: Karakteristieken, prijzen en beoordelingen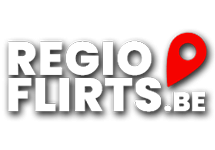 Regioflirts is een datingsite die zich richt op mensen die willen matchen met leden uit hun regio. Het is immers veel gemakkelijker om af te spreken met iemand bij jou uit de buurt. Wil je spannende contacten leggen met mannen of vrouwen? Dan kun je je inschrijven op de site binnen één minuut. Daarna kun je in contact komen met meer dan duizend leden.
Regioflirts staat open voor iedereen. Zowel mannen, vrouwen als singles en koppels kunnen via de site aan hun trekken komen. Je kunt gemakkelijk seksuele contacten leggen met iemand die aan jouw wensen voldoet. Houd er wel rekening mee dat er ook fictieve profielen worden weergegeven op de website. Met deze profielen kun je geen fysieke afspraken maken. Bij het aanmaken van je profiel, kun je een foto van jezelf toevoegen. Het is niet toegestaan om animaties, afbeeldingen of foto's van anderen te publiceren. Hierop wordt streng toegezien door de moderators. Aan de hand van je regio en de informatie die je hebt ingevuld over jezelf, krijg je na je registratie meteen al een hoop 'matchgame resultaten' te zien. Je kunt deze profielen, net zoals op Tinder, leuk vinden door op het hartje te klikken en afwijzen door op het kruisje te klikken. De profielen die aan jou worden gelinkt, zijn leden die ook uit jouw regio komen. Als je beschikt over credits kun je berichten sturen naar andere leden. Alle conversaties worden bewaard in je postvak-in. Je kunt bovendien ook profielen aan je favorieten toevoegen. Het is mogelijk om je instellingen te wijzigen en je kunt ook meteen alle profielen uit jouw buurt bekijken.
PRO
Profielen uit jouw buurt
Meer dan duizend leden
Toegang via desktop, smartphone en tablet
CONTRO
Beperkte betaalmogelijkheden
Fictieve profielen