Shagmee : Our Review of the Sexy Casual Dating Site

Do you like hookup sites that offer you lots of hot dates? Do you like when dating sites bring together a community of respectful, open-minded members ready to have fun with no questions asked?
Then you're going to love Shagmee.
We were curious to see if this site really lived up to the hype. We tried it and now we're going to tell you everything! Ready?
Shagmee, a casual dating site for everyone
Shagmee is a site for people looking for casual hookups. It has been designed to accommodate all types of profiles and sexual orientations.
Since 2008, it has brought together people who want to have fun and meet sexy people in many countries.
Good news, registration is free for everyone on Shagmee. To create your profile, you'll need to fill in some information such as:
Your gender

The gender you're interested in

Your user name

Your e-mail address

Your password

Your date of birth

Your country

Your city
How much does Shagmee cost?
The Shagmee's paid version uses coins. Purchasing them will allow you to pay for different services including sending messages, stickers or photos.
You'll be able to buy these packages using a debit card after confirming your identity by e-mail.
You can choose from different coins packages, depending on your needs and budget:
200 coins cost $10.90

300 coins cost $20.90

900 coins cost $53.90

2000 coins cost $108.90

6000 coins cost $218.90
FYI: sending a message or a photo will cost you 40 coins.
You can also earn coins by performing actions such as:
Confirming your e-mail address

Adding a description

Logging in 7 days in a row

Choosing 5 areas of interest...
The site is very pleasant to navigate. Indeed, the interface is colourful, easy to use and rather well thought out.
All features are accessible at all times directly from the menu bar located at the top of the screen.
On the homepage, you'll find rather sexy pictures of members. Enough to make your mouth water from the get go!
On Shagmee, you will find some pretty cool and easy to use features. Let's find out right away what you'll find on this hookup site.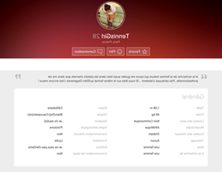 When you first log in, you'll need to take the time to fill out your profile correctly if you want to attract the attention of other members.
To do this, you'll need to include:
Your size

Your weight

Your eye colour

Your body shape

Your hair colour

Your zodiac sign

Whether or not you have tattoos

Your social status

Your ethnicity

Your working situation

Your level of education

Your number of children

Whether or not you smoke and drink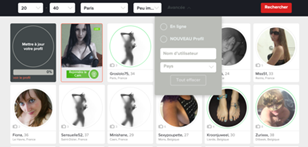 On Shagmee, the search function is very easy to use. All you have to do is enter an age group, a city and a radius. If you want to add more control, you can also specify whether you want to see new profiles or only online profiles. If you're looking for a specific person, you can enter their username directly in the advanced search bar.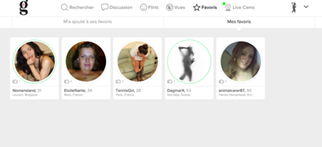 If you click on the 'Live cam' tab, you'll be redirected to a site offering live videos. A good way to have a good time and get an eyeful. Needless to say, the Live Cams are pretty steamy and you won't get bored!
The 'favourites' feature allows you to browse through profiles and to click on the little star when one catches your eye. This way, you'll be able to find this profile later and to contact the member directly from the 'favourites' tab. You'll see his or her profile, which you can click on to discover more about it if you haven't already done so already.
The flirt feature allows you to receive profile suggestions. If you like the photo suggested to you, you can send the person a flirt, if not, you can simply move on to the next picture.
If you send a flirt to a member, he or she will be notified and may or may not choose to come back to you and start chatting. It's a great way to break the ice.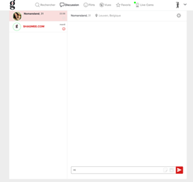 The text messaging function is simple (which is a good thing even if we would have appreciated a little more fantasy and possibilities).
In the chat, you'll be able to:
Send texts

Send pictures

Send stickers
Payments are secured thanks to Shagmee's 3D Secure protocol. This way, you can pay securely.
The transaction will appear on your bank account as 'Meet Us Media Ltd'.
If you need help with a member bothering you or behaving inappropriately, you can block the user and let the moderation team take it further.
To use Shagmee on your mobile, you'll have to go directly to the site via your browser, as there is no application.
This mobile site is quite well designed and has all the same features as the web version.

Shagmee is a very easy to use site on which you can find members who aren't afraid to fulfil their fantasies and kinks. We like the fact that the site makes it easy to meet people quickly and talk to anyone.
However, we'd like it if another payment plan such as a monthly subscription had been available, as the coin plan ends up being pretty expensive in the end.